Mission Beach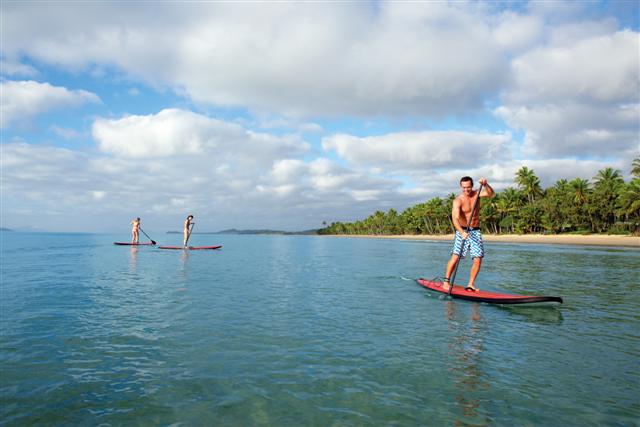 Mission Beach is a tropical holiday destination known for its world-heritage rainforests, idyllic beaches, island getaways and adventure activities.
Mission Beach, with its resident population of about 4000, is 165km south of Cairns and 235km north of Townsville. Its four villages – Bingil Bay, Mission Beach, Wongaling Beach and South Mission Beach - are linked by 14km of palm-fringed beaches.
Mission Beach enjoys a warm tropical climate with temperatures up around 26 degrees in the Australian winter (the dry season of May to October) and 30 degrees in the wet season (November to April).
Mission Beach has a wide range of accommodation from resorts and upmarket holiday homes to motels and bed and breakfasts. The tourist destination caters for family holidays, weekend getaways, backpackers, adventure travellers, birdwatchers, campers and caravanners.
Mission Beach offers a wide range of activities from Great Barrier Reef trips, fishing and sea kayaking to extreme sports including tandem skydiving and white-water rafting.
A good range of services and shopping facilities are available including 2 supermarkets, a hardware store, medical centre, pharmacy and library. Cafes and restaurants feature local produce.
Dunk Island is a 10-minute boat ride from Mission Beach. There are also neighbouring islands.
Mission Beach is home to the endangered southern cassowary, a large and majestic bird living in the surrounding world heritage rainforest. Walks through the rainforest are another popular pastime for tourists.
The area produces an amazing array of rare and exotic tropical fruits and these can be sampled during weekly tastings at the Mission Beach Visitor Information Centre.
Photos courtesy of Tourism and Events Queensland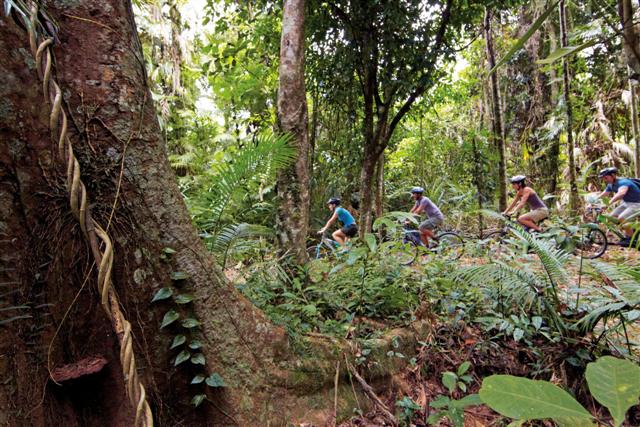 A Brief History of Mission Beach
From settlers & the mission to the 1918 cyclone & wartime Dunk Island, A Brief History of Mission Beach will give you an overview...