Family Day Care
Cassowary Coast Regional Council has a home-based family day care service which currently helps families from Babinda to Innisfail, El Arish, Mission Beach and Tully. We have about 115 full-time places available.
Family day care is supervised home-based childcare in a family setting for children between the ages of 0 and 12. This program is funded by the Commonwealth Department of Family and Community Services and regulated by the Office of Early Childhood Education & Care.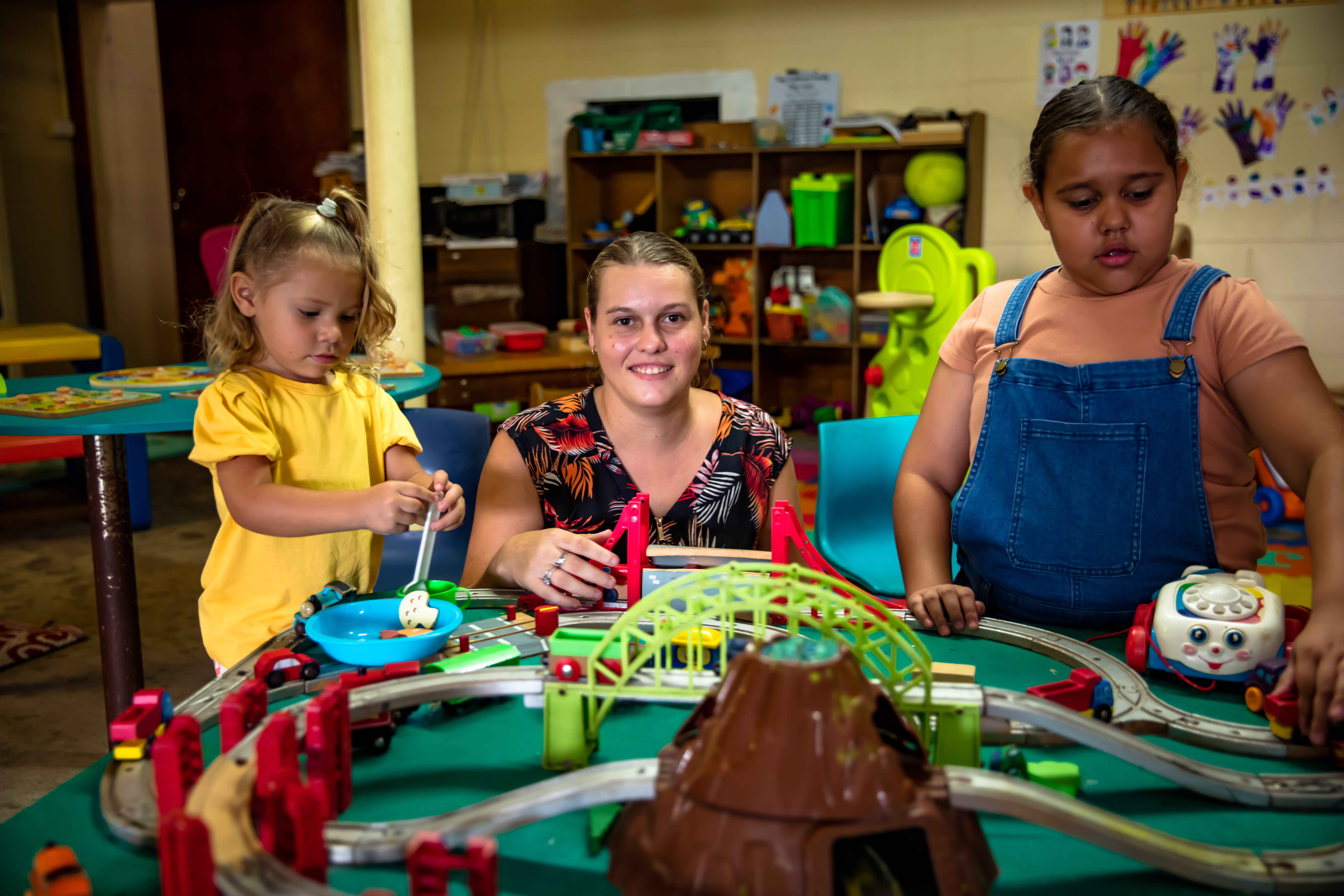 How do I register my child/ children for Family Day Care?
Please call Council on 1300 763 903 or contact the Family Day Care Coordination Unit directly at 07 4030 2285. Alternatively, register your interest via the Family Day Care Application Form.
Meet the Family Day Care Team on the Cassowary Coast
What we provide for our children, their families and educators:
The Cassowary Coast Family Day Care Scheme provides engaging, safe and secure learning environments to deliver educational care programs through play.
ensure equal partnership with families, educators and the community
recognise and nurture the individuality of each child to create a strong sense of identity and effective communication skills
create meaningful learning opportunities for children
provide children with a safe and secure environment where they can explore and experience the world around them, creating a sense of wellbeing and belonging

a secure and safe home environment from birth to 12 years
play-based learning experiences tailored to each child's developmental stage and interests
the attention of one consistent, trusted educator
socialising with mixed-age groups in a family setting

a local coordination unit
experienced and highly-trained childcare professionals
an accredited, fully licensed and monitored service
an open relationship between you, your educator and local service staff
flexible hours by negotiation
affordable rates
childcare benefit and childcare rebates to approved families
Are you interested in working as an early childhood educator?
Family day care is also a great career opportunity. Due to the continuing demand for family day care places we recruit early childhood educators from Innisfail to Cardwell.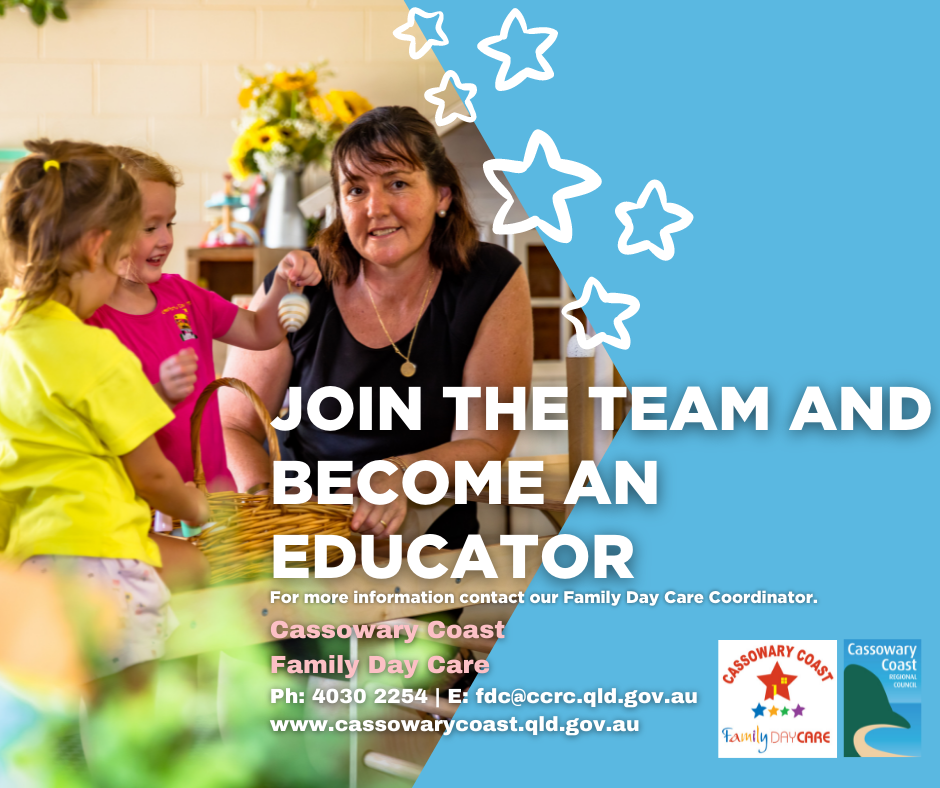 the opportunity to operate your own business, choose your work hours and set your own fees
the ability to be at home for your own children
support and mentoring from a qualified, committed coordination unit
networking with a qualified, experienced and dedicated team of early childhood educators

a senior first aid certificate, asthma and anaphylaxis certificate
a positive Working with Children Blue Card
a minimum of Certificate III in Children's Services or be currently enrolled in a Certificate of Children's Services

For more information about early childhood educator job opportunities, call us on 1300 763 903 or 07 4030 2285 and/or register your interest via our Family Day Care Educator Form.