Meet Our Educators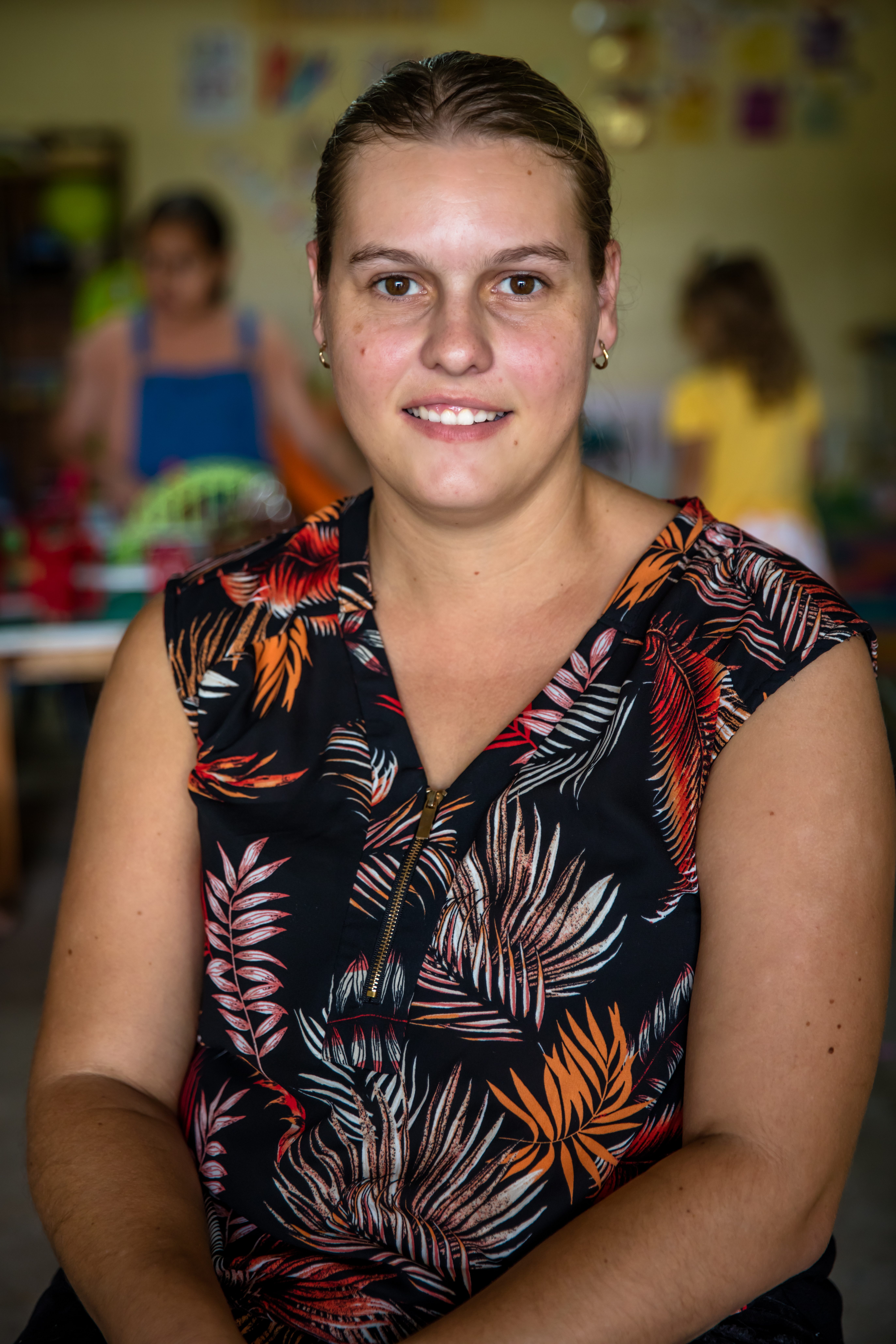 Chantelle Paish, Innisfail
Hi! My name is Chantelle and I am very excited to be beginning my journey as a Family Day Care Educator situated at East Innisfail. I have worked in the childcare industry for 8 years and still love working with the children every day.
During the day at Tiny Explorers Family Day Care, I will be providing the children with every opportunity to learn and explore through play. I believe that children need to explore both the indoor and outdoor environments and I will be following your child's interests to build on our daily program.
If you would like to come through for a look at my Family Day Care environments, please contact the office, as I would love the opportunity to show you through.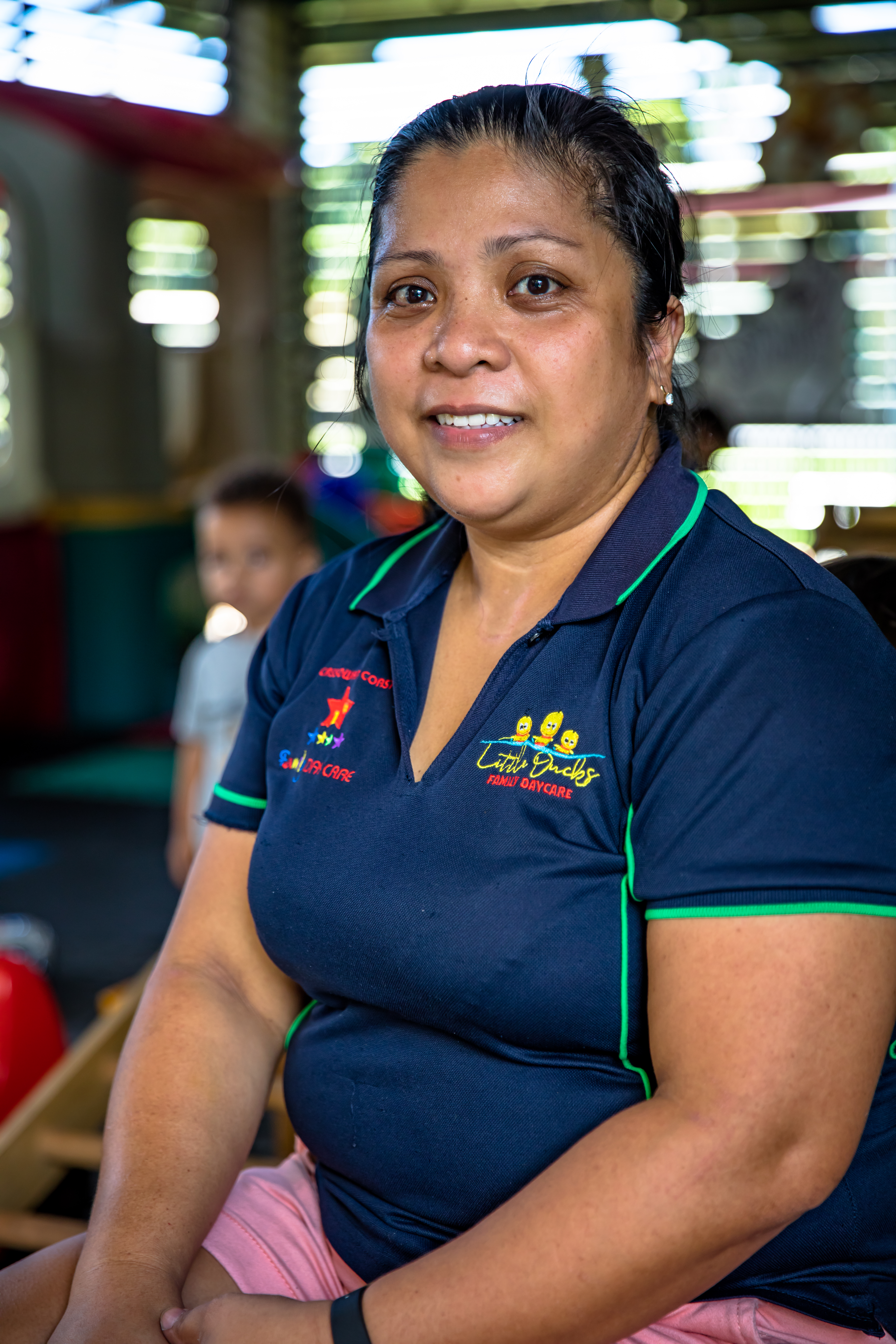 Desiree Topacio, Tully
Hi, my name is Desiree. I started working as an Early Childhood Educator with Cassowary Coast Family Day care Scheme in Tully in 2017. I have Certificate III in Early Childhood Education and Care with Tropical North Queensland Tafe Cairns. I am holding a BlueCard and a current First Aid Certificate/Anaphylaxis & Asthma Certificates.
I believe that children gain from the opportunity to learn through play and exploration in a small group in a home environment. My focus will be on the strengths and interest of children and what they can do. I am always open to suggestions on how I can make your child's care more enjoyable.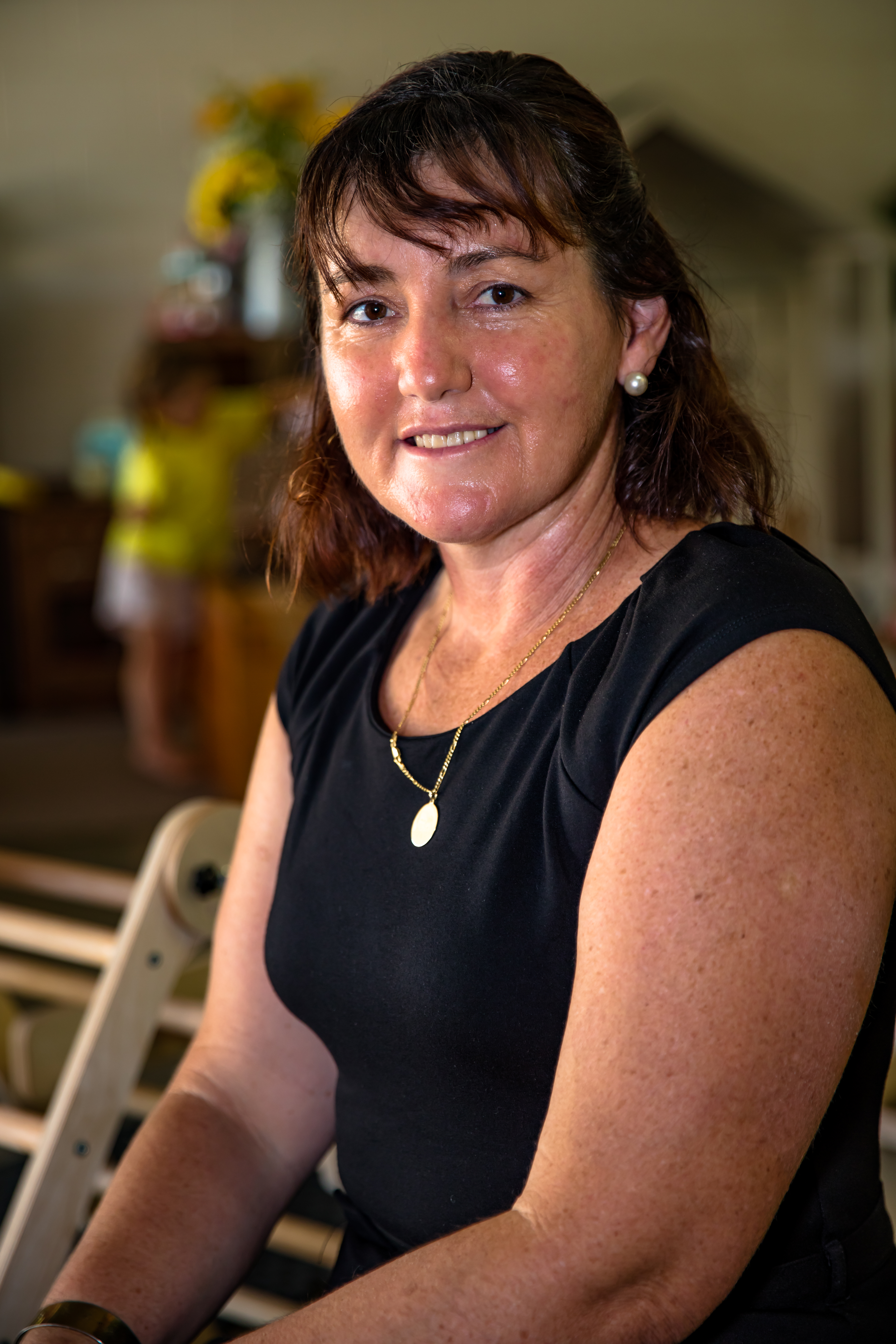 Narelle Waters, Tully
My name is Narelle Waters and I've been operating Waters Family Day since 2009 in the Tully community .
In that time I've completed my certificate 3 and diploma in early child care.
It is my vision to make sure that all children are respected, nurtured and supported while attended care. I also like to work closely with my families so that their cultures and beliefs are met.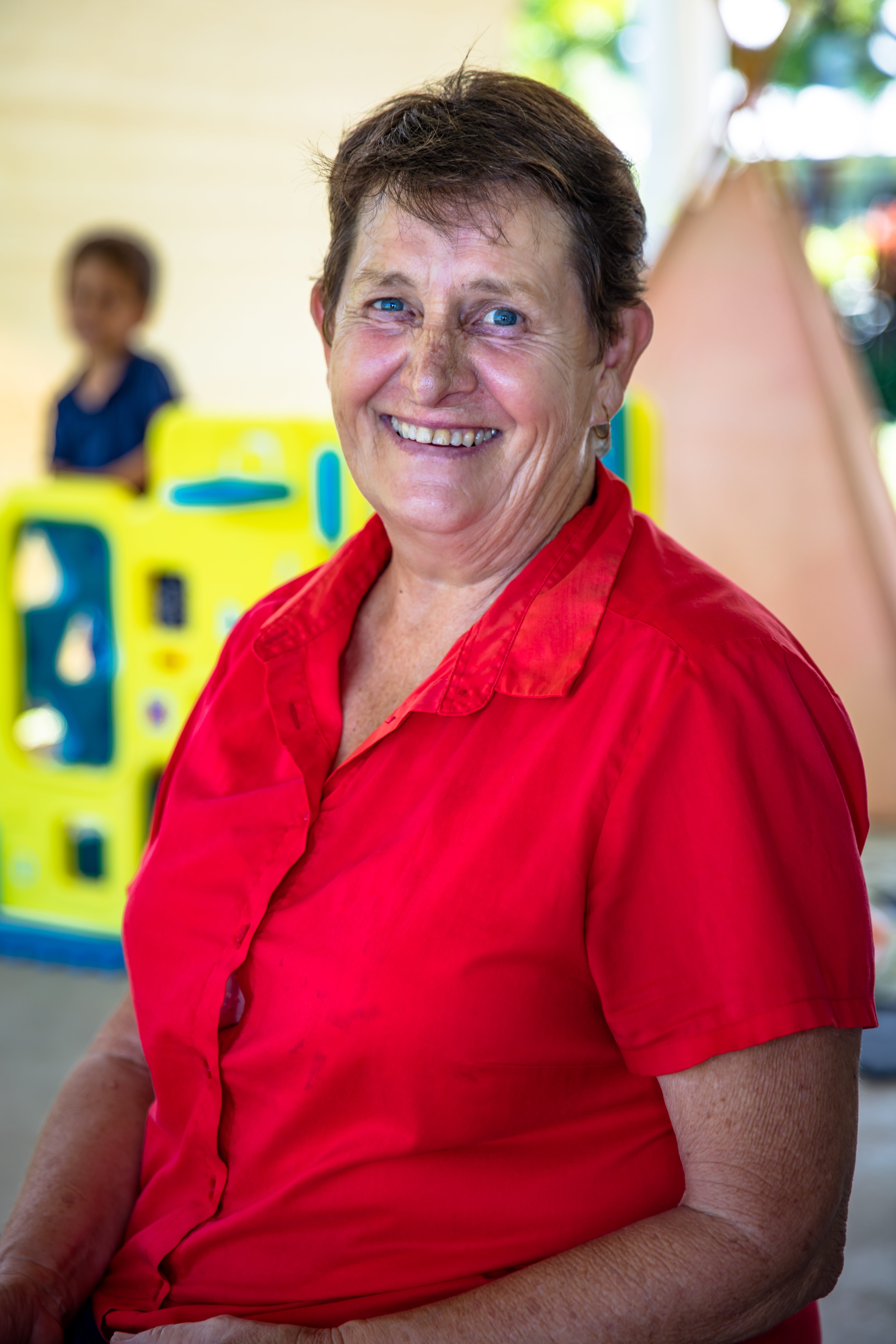 Marianne Sheehy, Tully
I have worked in childcare for twenty years in various roles from a casual to leading educator. My work experience has been gained across a range of age groups and settings – limited hours, long day care and kindergarten.
I have a Diploma in Children's Services, current first aid and CPR, asthma and anaphylaxis training.
In my role as family day care educator, I provide a safe, happy and nurturing environment for your child to grow, learn and develop at their own pace and level during play in a small group setting. I will provide age and developmentally appropriate experiences which will be based on the needs and interests of the child.
I have in lived in the Tully area for the past five and a half years.
I enjoy being outside and experiencing the simpler things life has to offer – walking along the beach, watching and listening to the birds.
I have an adult daughter who lives in Townsville with her partner and two beautiful girls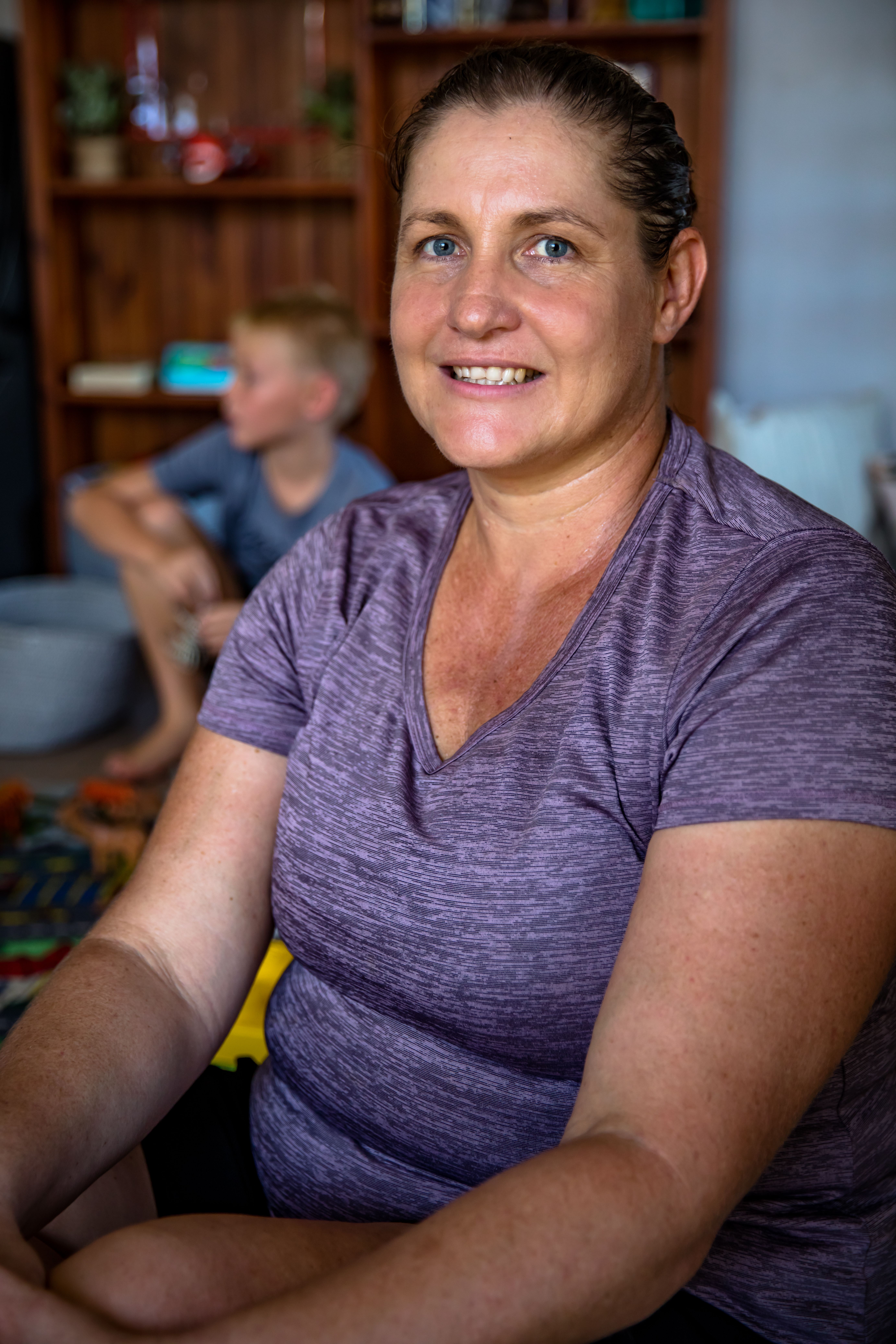 Miranda Mason, Wongaling Beach
Hi, my name is Miranda and I have been working in the early childhood profession for 20 years. During that time I have undertaken numerous roles from educator, educational leader, quality adviser and area manager. I now run a family day care in Wongaling Beach. I believe that children are capable, deserve to be respected and I deliver a program that is community and nature based. I have an Advanced Diploma in Childcare and am currently studying a Bachelor of Education (Early Childhood).
My service is available 5 days a week for children 6 weeks to 12 years. I can provide school drop off and pick up as required. I also run a school holiday program that is play based and follows the interests of the children.
My environment is set up in a homely manner, children and families feel familiar in this environment while ensuring that the program is developmentally appropriate, challenging and fun. I am passionate about working with children, watching them grow and develop. I provide a nurturing environment for the children, while challenging their knowledge and skills to help them grow.
As families are the child's first educator, it is important that we work collaboratively to ensure the best outcomes for the child.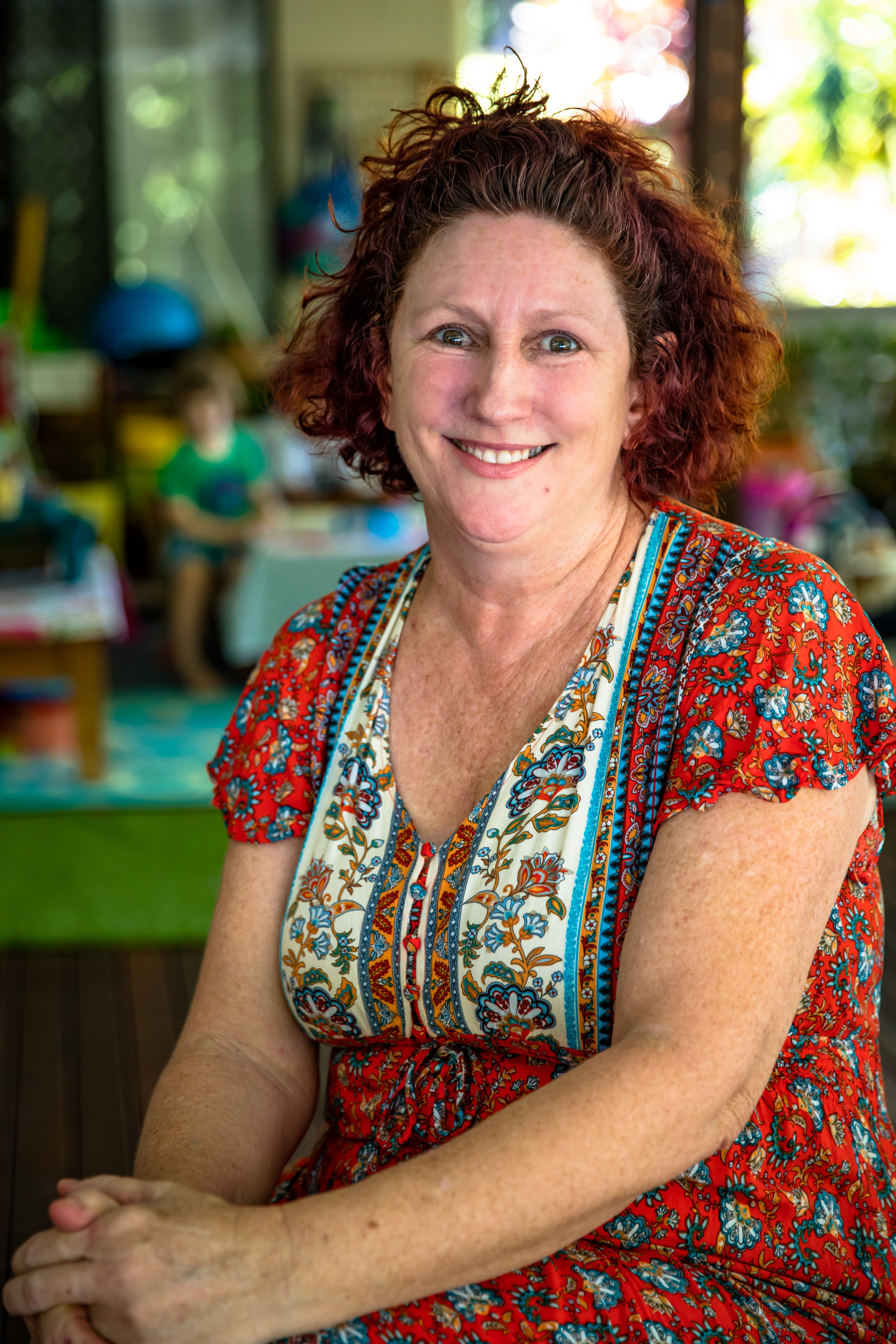 Sharlene Morton, South Mission Beach
We are dedicated in providing loving, nuturing care for your families time with us.
We love caring and educating in an environment that is fun, comfortable, respectful and happy.
We love to encourage learning thorugh playing and exciting experiences.
Our relaxed home helps build confidence in a natural and inviting way, enhancing our culture and beliefs.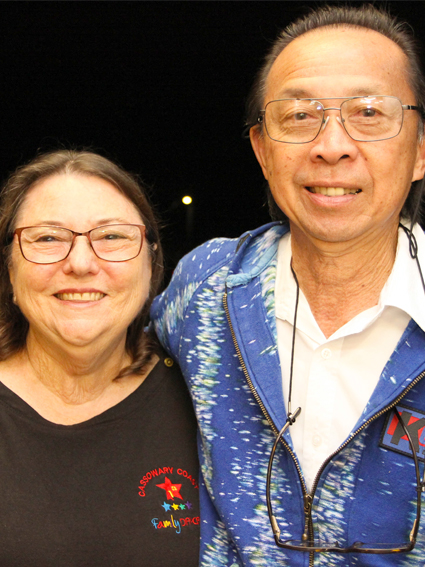 Esterlina and Ernie Lee, Innisfail
Hello, my name is Esterlina. I am an early childhood educator with Cassowary Coast Family Day Care Scheme. I run my business in Innisfail with the help of my husband Ernest who is also an approved educator (Certificate III in Children's Services) and sometimes with our children Teresa, Paula (Diploma in Children's Services) and Michael who are all adults who have grown up with family day care in our home. I have been an educator with this scheme since 1999.
I have a Diploma in Children's Services and I enjoy continually upgrading my studies is this field. My business offers care to children from birth to 13 years. My work hours are negotiable as we cater for extended hours, before and after school, overnight, weekends, school holidays, public holidays and emergency care.
My business also provides the service of collecting and delivering children from home, or to and from school. I ensure there is a balance of activities and learning experiences within our comfortable indoor and outdoor areas.
I believe that play is the basis of learning in the early childhood years and therefore provide a safe and secure environment in which this can take place. We are a multiculturally-friendly family, and we are happy to build good communications with families and their children