Libraries
Welcome to Cassowary Coast Libraries
Cassowary Coast Libraries is a welcoming, inclusive place for all members of the community. Each branch provides comfortable reading spaces, computer and Wi-Fi access and a range of programs and services.
Cassowary Coast Libraries is a service of Cassowary Coast Regional Council.
Library News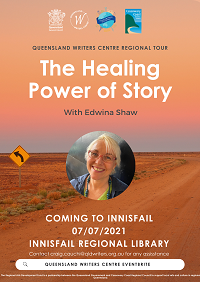 Writers Workshop: Edwina Shaw and the Healing Power of Story
Join writer and teacher Edwina Shaw and discover the healing power of story on Queensland Writers Centre's July regional tour!
Learn how creative writing and the power of imagination can be used to write ourselves new endings, new beginnings and whole new stories to explore. Edwina Shaw is a skilled facilitator who nurtures participants and creates a safe and welcoming environment for people to explore their creativity, relax and write. Edwina is a Brisbane writer and editor of fiction, memoir and screenplays, and is passionate about the healing power of stories. She also teaches creative writing at the University of Queensland and runs 'Relax and Write' creative writing retreats for women.
Workshop commences 10.00am to 12.30pm Wednesday 7 July at Innisfail Regional Library. Optional one-on-one author sessions available from 2.30pm.
Bookings essential. Go to EventBrite to book your seat today, or call us on 1300 366 616.
Libby - the one-tap Library app. Powered by OverDrive
Meet Libby, the one-tap reading app that offers a fun, user-friendly alternative platform to access our OverDrive digital library. Same great service, and a fresh new way to access e-books and e-audiobooks. Libby offers a ground-breaking e-book reader and beautiful audiobook player. Sign in to Libby with your library card and pin (your date of birth as an 8 digit number DDMMYYYY).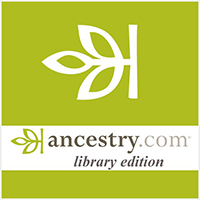 Ancestry - Library Edition available from home until 3 September
State Library of Queensland have extended external access to Ancestry Library Edition until 30 September! Normally only available from the library branch, customers are now able to create an eMembership with State Library of Queensland to access this service from home!
For more information about Ancestry Library Edition, go to our eResources page.

Library services and resources are funded by Council and the Queensland State Government. Cassowary Coast Libraries receives financial assistance from the Queensland Government through the State Library of Queensland.