Cardwell Library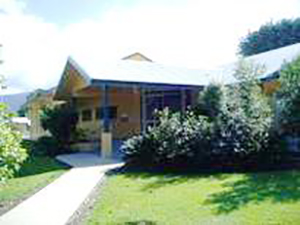 This purpose-built building houses an air-conditioned library with modern facilities including public computers with internet access, comfortable reading areas, meeting rooms and gallery display space. Built by Cardwell Shire Council, it was officially opened on 22nd February 2008.The building survived the devastation of Cyclone Yasi in 2011 and provided the community with a central location for recovery services for several months as the rebuilding and healing process gradually took place.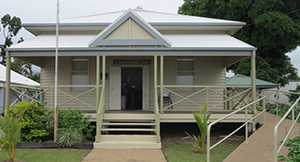 There is a long tradition of community support for a library in the town of Cardwell. From 1892 when the Cardwell Divisional Board Hall was planned, provision was made for a reading room.
In about 1923 a School of Arts was established on Balliol Street which then housed the library for many years. In 1988 a Bicentennial Project allowed the old shire hall to be re-furbished and the library moved back in.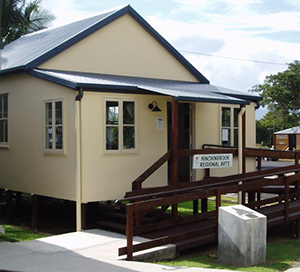 With the building of the current facility those buildings that previously housed the library have become essential elements in a heritage precinct located either side of Balliol Street. The old Divisional Board Hall (Shire Hall), along with the historic Telegraph and Post Office, now houses the Cardwell Bush Telegraph Visitor Information Centre and hosts the J.C. Hubinger Museum. The old School of Arts now provides a home for the Hinchinbrook Regional Arts Gallery.