Dorothy Jones Library
The front section of the Dorothy Jones Library building in Tully was originally the Cardwell Shire Council chambers. Officially opened in 1930, it housed council staff offices for many years.
During the Second World War the fact that the building was concrete influenced the Council to build an air raid shelter below the floor. The entry to the shelter was almost exactly where the customer now stands when exchanging books.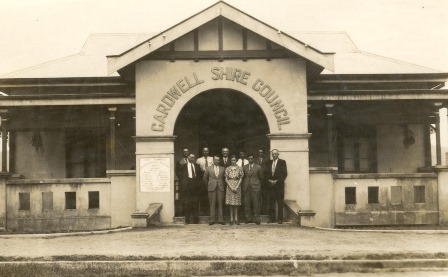 In 1978 the new civic centre was completed, council officers moved out of the old building, and it was used by various community organisations. Subsequently, a Bicentennial project provided for the refurbishment of the old shire offices and the library was moved there and reopened on 21st January 1989.
Renovation works to expand the library building to its current capacity were completed in August 2006, and the official opening took place on Saturday 21 October 2006.