Council Meeting Live Stream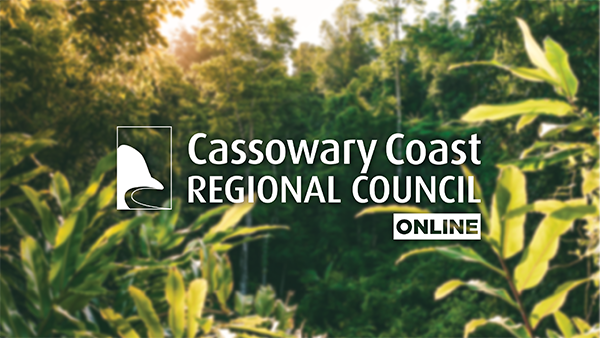 Want to watch full screen?
It's easy, just click the "YouTube" button in the bottom right hand of the video, and it will take you directly to the video on YouTube!
Local Government Meeting 22/04/2020
Address by Mayor Mark Nolan at the Post Council Meeting 23 April:
"Having spoken with my fellow councillors I have decided that it is not practicable for the public to attend Council Meetings between now and 30 June 2020 because of health and safety reasons associated with the public health emergency involving COVID-19.

I do this in accordance with section 277E (1) of the Local Government Electoral (2020 Quadriennal Election) Regulation 2012.

In accordance with Section 277E (2) I instruct the CEO to have this decision published on Council's website."
Council meetings begin at 9am. If you start the live stream too early, footage of the previous meeting will play. If you are experiencing this issue please reload the page.
For any assistance viewing the stream, read our Frequently Asked Questions below. Council's meeting minutes are available online for one year.
Watch previous Council Meetings
View all of Council's previously streamed meetings
Having Issues?
If our Live Stream isn't working as it should, have a look at our Frequently Asked Questions, which should help fix any issues you're having.
Streaming is the broadcasting of near real-time video and audio, to an audience over the internet.

You can watch it above on this page or on YouTube.

Yes, if you have internet access on your device.

You will need a device running a supported operating system, a supported web browser and speakers. The stream can also be viewed through the YouTube app directly on supported mobile devices. You can also be notified automatically any time Council releases a video, if you subscribe to the Cassowary Coast Regional Council YouTube channel.

It's easy, just click the "YouTube" button in the bottom right hand of the video, and it will take you directly to the video on YouTube!

YouTube will scale the data based on your device and connection speed. Council recommends using Wi-Fi or a fixed-line connection, when viewing the broadcast.

No, but the meeting will be available online for 12 months.

This may be because "Restricted mode" is enabled on your YouTube profile. To turn restricted mode off, follow the instructions.

This may be because "Restricted mode" is enabled on your YouTube profile. To turn restricted mode off, follow the instructions.

Yes, YouTube will allow you pause, rewind and resume your playback of the livestream.

The meeting will be recorded for statutory record, however it will be upon the new Council to establish whether it should be made available for future viewing.

It will be upon the new Council to establish whether future meetings will be live streamed.

YouTube chat has not been enabled for this event. It will be upon the new Council to establish the level of interaction and respond to enquiries using the YouTube chat functions in future events.

Yes, for a playlist of previously streamed meetings, go to Council's YouTube Channel