Volunteer Opportunities
There are a range of volunteering opportunities with Council - at our 2 community nurseries, our visitor information centres and the Cardwell Bush Telegraph, or helping out at the avried events which visit our region!
Please contact Council to find out more, or follow the links below.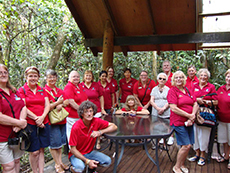 Innisfail & Tully Visitor Information Centres
Meet new friends and travellers
Share your knowledge of the area
Learn new skills and gain valuable work experience
Local knowledge and computer skills desirable but not essential
Phone 4068 2288 for more information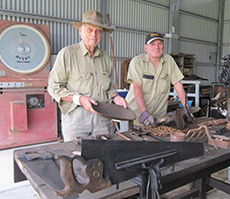 Cardwell Bush Telegraph Heritage Centre
Meet new friends and travellers
Learn about our local history
Discuss displays and history with visitors
Help in restoration of historical items
Phone Thea on 4066 2412 for more information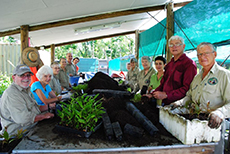 Tully and Innisfail Community Nurseries
Learn how to propagate and grow plants
Share your knowledge and learn new skills
Meet people with similar interests
Have an enjoyable, social morning
Volunteers meet Thursdays 8am-11am in Innifail
Volunteers meet Fridays 9am-12pm in Tully
Phone Judy on 4043 9178 for more information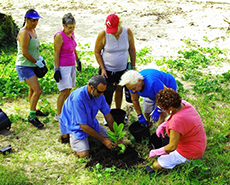 Community Coast Care Volunteers
Learn about local beach ecosystems
Volunteer outdoors on our beautiful coastline
Plant native species and help control weeds
Make a difference in your local neighbourhood
Make new friends
Enjoy being part of a dynamic group
Phone Judy on 4043 9178 for more information
Choose Your Volunteer Adventure
Experience the thrill of being up close to rally cars zooming around the Innisfail township or perhaps a front row seat to adventure racing is more up your alley. No matter your interest-the Cassowary Coast region has something on offer for everyone.
Cassowary Coast Regional Council is encouraging interested members of the community to get involved and support local events by volunteering.
Red Bull Defiance is a two day adventure race being held in late August at Mission Beach and with a sold out event- it is guaranteed to be an exciting race.
With mountain biking, trail running, abseiling, sports rafting, kayaking and mystery activities, volunteers have the opportunity to get up close and personal to a large international event. Volunteers can commit to the full event or as little time as they can spare.
This Fathers Day, in a first for our region- the cars will be racing around the Innisfail township as part of the Super Stage and with a Bamboo Creek stage in the morning.
If you are interested in a front row seat to all the action- get in contact with Targa to find out how you can volunteer.
There is some criteria for both events, such as age etc so for all up to date information, please contact Targa or Red Bull Defiance directly.
To Volunteer at Targa: https://targa.com.au/home/targa-officials/
To Volunteer at Red Bull Defiance: https://defiance.events/volunteer-au/