102 Things to Do
Over 100 experiences to discover - all over the Cassowary Coast!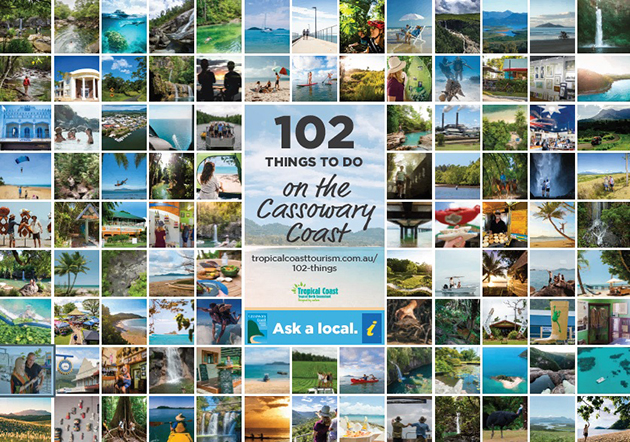 Download the poster for your business or workplace
Download the full list to tick-off and explore
So many things to do! Our Visitor Information Centre team has pulled together a wide selection of things for you to enjoy. This is designed to help you in your travels to connect with new sights and adventures. With so many hidden gems, we hope you will be enticed to slow down and stay a little longer.
Yes, we have many more things to do than shown here, but this is a good start and when you are ready for more - come and ask one of our friendly team at a local visitor centre, or research online at www.tropicalcoasttourism.com.au