Aerodomes
There are three aerodromes in the Cassowary Coast region which are currently owned by the Cassowary Coast Regional Council - Mundoo, Tully and Dallachy.
Mundoo Aerodrome is just outside the region's major centre of Innisfail. Tully Aerodrome is close to Tully's central business district and Dallachy Aerodrome is close to the township of Cardwell - a halfway point between Cairns and Townsville.
Mundoo Aerodrome is the largest of the three and has become a centre for aerial spraying businesses on the coast, as well as skydiving operations. The Tully airfield is known as a hub for skydiving, among other activities. Dallachy Aerodrome has significant potential although its current uses are limited.
Mundoo Aerodrome
Approximately 6km south west of Innisfail. Access is bitumen roads.
Runway 1 (bitumen sealed): 1380m
Runway 2 (grasssed): 1400m
Lot Plan 99SP169226, 66.67 ha
For more information for Mundoo please refer to the AIP - ERSA.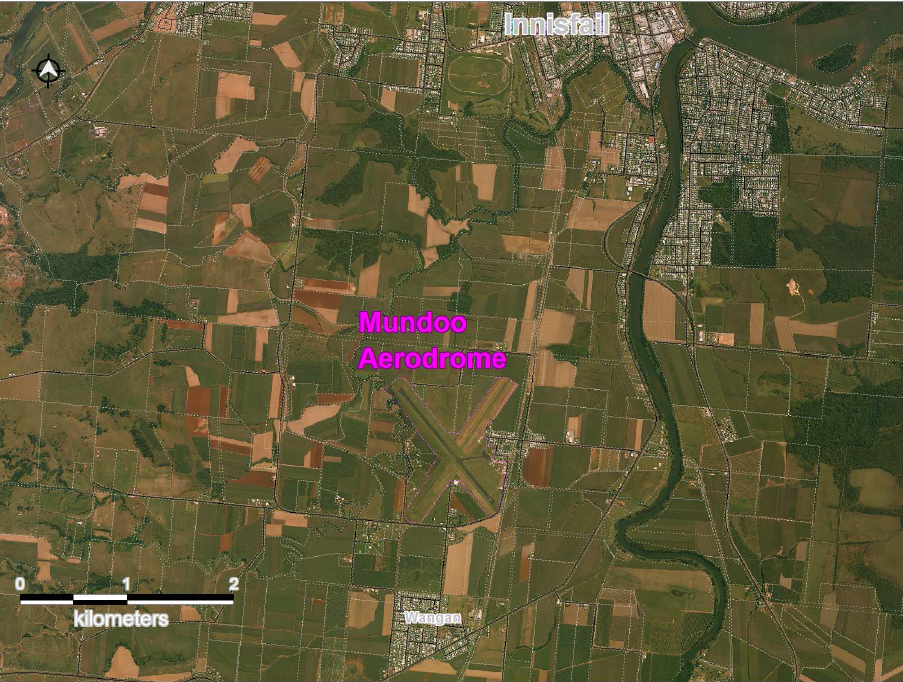 Tully Aerodrome
Approximately 2km north-east of Tully. Access is bitumen roads.
Runway approximately 950m bitumen
Lot Plan 195SP131220, 29.24ha
Dallachy Aerodrome
North of Cardwell. Access is gravel road from highway.
Runway approximately 1km grass
Lot Plan 134SP106046, 430.8ha