Water Restrictions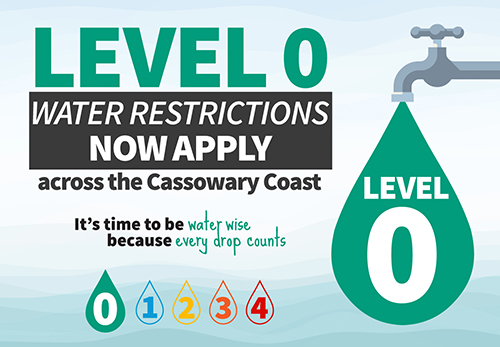 There are currently no water restrictions in place across the Cassowary Coast region.
It is always important to conserve water when possible, as it is a precious resource.
Water Forms
Water restrictions do not apply to consumers who are using a bore or rainwater tank for outdoor uses.
It is recommended, residents who have a bore or rainwater tank make an application with Council to have the bore or tank registered with Council. Council will inspect the bore/tank and provide a sign (that can be erected on the fence), all at no cost to the applicant. The application form is below.