Recreational Fishing in the Cassowary Coast
Fishing is a big part of life here. No surprises really when your coastline is creeks and blue water, islands and reefs, and teeming with a variety of fishing experiences from freshwater to outer-reef in the Coral Sea.
Cast your line at a huge array of species, from trophy-sized Barramundi to spirited Spanish Mackerel. Explore wide estuaries, where elusive Mangrove Jacks hide, while your pot is set and waiting for some succulent Mud Crabs. Treat yourself to a day on a fishing charter with a seasoned local skipper to really make the most of your trip.
It's all prime fishing adventures on the Cassowary Coast!
Scroll down to view the

Cassowary Coast Marine Facilities Map

showing local boat ramps, jetties and wharves.
For more information on fishing permits, legislation and rules and regulations visit the Queensland Government's recreational fishing web pages.
Marine Park Protection and Respectful Use
Our coastal and aquatic environment is precious, we live it, we love it and together we need to respect it. Zoning is the primary tool used to manage different activities in the marine park and to seperate potentially conflicting uses, while maintaing the park's unique biodiveristy. Zoning helps protect important fish breeding and nursery habitats such as seagrasses, mangroves and shoals. Non-compliance of zoning rules can have serious environmental impacts and can compromise the health of the Reef. Significant penalties will apply if Reef users break the rules.
Access zoning maps on a smartphone or tablet by downloading the free Eye on the Reef app
Pick up a copy of the free zoning maps at your local bait and tackle shops, boating suppliers, marinas, visitor information centres, Queensland Parks and Wildlife Service and Queensland Boating and Fisheries offices (available at most centres)
Zoning information is also available on some GPS units and chart plotters
Contact the Great Barrier Reef Marine Park Authority by calling 1800 990 177 and have a free zoning map posted
Traditional Use of Marine Resource Agreement (TUMRA)
TUMRA is a commitment to the management of the traditional hunting of protected species in the marine park. The Marine Park Authority and Traditional Owners work together to integrate modern marine park Here are links to Cassowary Coast TUMRA agreements that have been accredited by the Great Barrier Reef Marine Park Authority (GBRMPA) and the Environmental Protection Agency (EPA). Implementation is lead by Traditional Owner steering committees.
In December 2005, Girringun Traditional Owners made history by signing the first event TUMRA agreement in Australia.
GBRMPA: www2.gbrmpa.gov.au/learn/traditional-owners/traditional-use-marine-resources-agreements
Girringun TUMRA: www.girringun.com/tumra
Mandubarra TUMRA: www.mandubarra.com.au/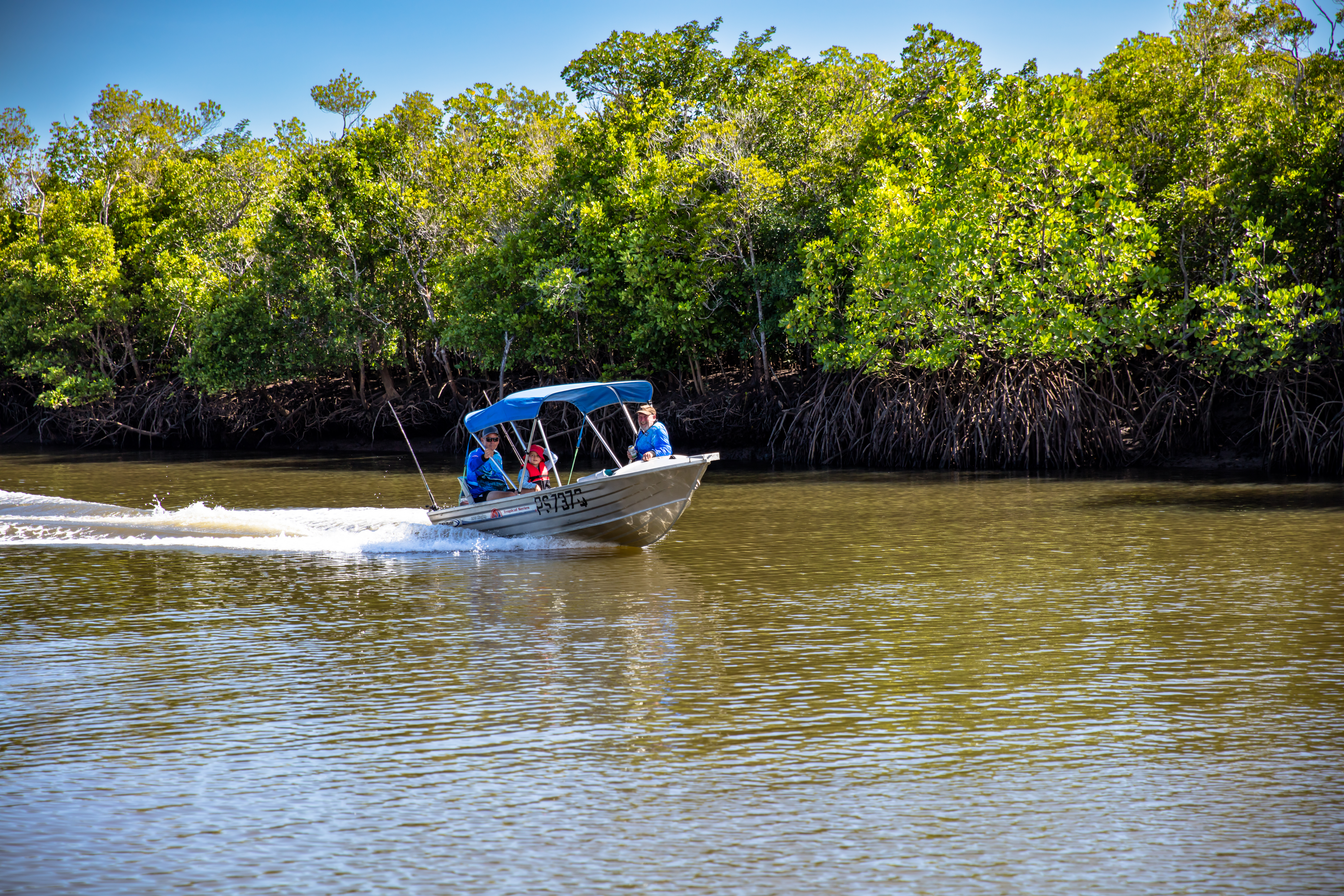 Map Legend
| Wharves and Jetties | Boat Ramps |
| --- | --- |
| | |